HELPING CLUBS
Collect more money for your club
Slate pays for itself with as little as one more match fee collected every two games. A recent case study of a club running six adult teams highlighted uncollected match fees of £800 over the first half of the season. With Slate in use, money owed by players dropped to just £34 by the end of the season! The club could identify the player who was away travelling and could pay on his return.  
Slate improves payment collection in several ways. It gives the younger 'cash free' generation an easy way to pay by mobile and on time, whilst 'avoiders' can't hide any more as clubs know who's paid and who hasn't. And players don't get missed when they switch teams, go on holiday, get injured or simply forget, for instance. Slate keeps track of everything, from that one difficult team, to those games at the end of the season when it can become difficult to chase players.
Cash is no longer king!
With fewer people carrying cash, the age old problem of collecting weekly match fees is becoming harder. With recent surveys suggesting contactless payments will overtake cash by 2018 in the UK it's a challenge that is here to stay. 
Slate enables you to collect and monitor weekly pay per play fees without cash. Players simply need an email, smart phone and bank account to use the App. It's free to set up, there is no contract to sign, and the only ongoing cost is a small transaction fee per payment.
Slate also makes life easier for dedicated volunteers in club management positions, such as club treasurers, who can monitor payments quickly and easily via handy reporting.  
Fairer on captains and players
Captains often make up the financial shortfall in their teams. Or, paying players effectively subsidise others. It doesn't have to be this way. Slate creates a fairer club, with everyone paying their way to play. 
Focus on taking the club forward
Collecting match fees, chasing people, talking about it at club meetings, finding volunteers to captain next year… It can be exhausting and tedious. Some clubs use Slate not because of how much they will save, but because they want to spend their time taking their club forward, concentrating on other club matters, such as facilities, coaching, tours, celebrations – fun things! 
Use Slate for anything you need to collect money for
Slate can also be used for annual subs, end of season dinners and events, fines, red/yellow cards, weekly winter nets, and more. In fact anything you need to collect money for. As they see additional items promptly when they pay their weekly match fees players tend to pay on time and the App provides a useful way of promoting dinners and events. 
HELPING THE TREASURER 
Finding treasurers is not easy
It's an important job but an unenviable task, with the administrative burden of tracking weekly match payments and annual subs, counting and banking cash, on top of other responsibilities. Slate cuts down club admin and allows treasurers to easily track and report late payers across the club as well as by team making the job, well, easier.
'It removes a huge admin burden from the club treasurer and with the increasing pressure on people's time this is really important. We've gone cashless now, and we  wonder how we ever collected match fee money the ancient cash way'. 
Chairman Hampstead CC
HELPING THE CAPTAINS/TEAM MANAGERS
Fed up with chasing people for their money?
Are you continually chasing people for their money – in the changing room, in the bar, before the game? Do you have players switching teams, or sustaining an injury so you don't see them for a while? Do you lose all trace of who owes and how much? As captain do you make up the shortfall? Slate tracks who has paid and who hasn't on your phone for you and automatically sends three reminder emails to people to pay.
"We had an end of season meeting last week and everyone was extremely happy with Slate, the ease of it for the captains and players, and the ease for me and our treasurer to check GoCardless to see the accounts. We have new captains who are coming in to a couple of the teams and they are excited to use it."
Treasurer, Old Dorkinians FC
HELPING THE PLAYERS 
No more driving past the cashpoint or taking cash out at the club
Simply click on the fixture you have just played in, hit pay and it payment goes from your bank account to the club. Job done. And if someone still wants to pay cash they still can – Slate supports this.
No more free riders
With clear, up to date and accurate information via the App (for captains) and desktop reports (for treasurers) there's no hiding any more, and a lot of peer pressure to pay!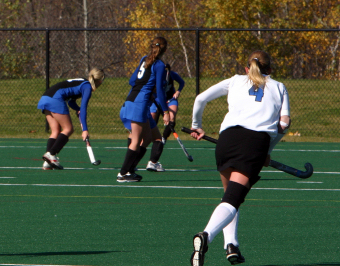 CASE STUDY
A club that regularly runs 6 adult teams knew it had 'lost' £800 in uncollected match fees during the first half of the season – and that left, the figure could double to £1600 by the end of the season.
Asking for "another £500 sponsorship" wasn't really an option.
So the club decided to use Slate to collect its match fees each week across all 6 teams starting January 2017. 
It undertook a post-season review and compared both halves of the season. The resulting figures showed a massive reduction in unpaid fees, with total debt down to just £34 in the second half.
Just as important, the club knew who owed the outstanding debt. In a full season this would be a net improvement of around £1100 after costs. A further crucial benefit is how Slate has eased the administrative burden of collecting payments on the team captains.
The club is committed to continuing to use Slate and it's felt that it may make it easier to recruit future captains, treasurers and secretaries.